AIS 140 GPS Tracking Device
Our AIS 140 GPS Solution helps you track vehicles through GPS tracking system on duty,driver performance,fuel consumption,and real-time route monitoring,through a secure and user-friendly web/mobile interface. With our regular services,you can focus on your business necessities and be well on the mission of progressed productivity and profitability. AIS 140 GPS is a vehicle tracking device used for vehicle safety like vehicle tracking system,camera surveillance system and emergency, and panic button. This command comes in line with the Ministry of Road Transport.
Features Of Our AIS 140 GPS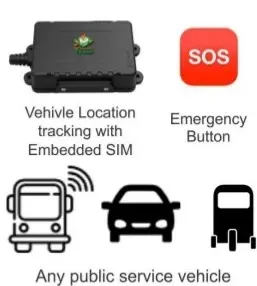 Live location Tracking
Over speed
Voice Monitoring
SOS
SIM Card
We are one of the leading GPS dealer providing end to end solutions which helps you observe and control your vehicle. Makes it simpler for you to locate and track your/any vehicle at any time.